Leather Saddle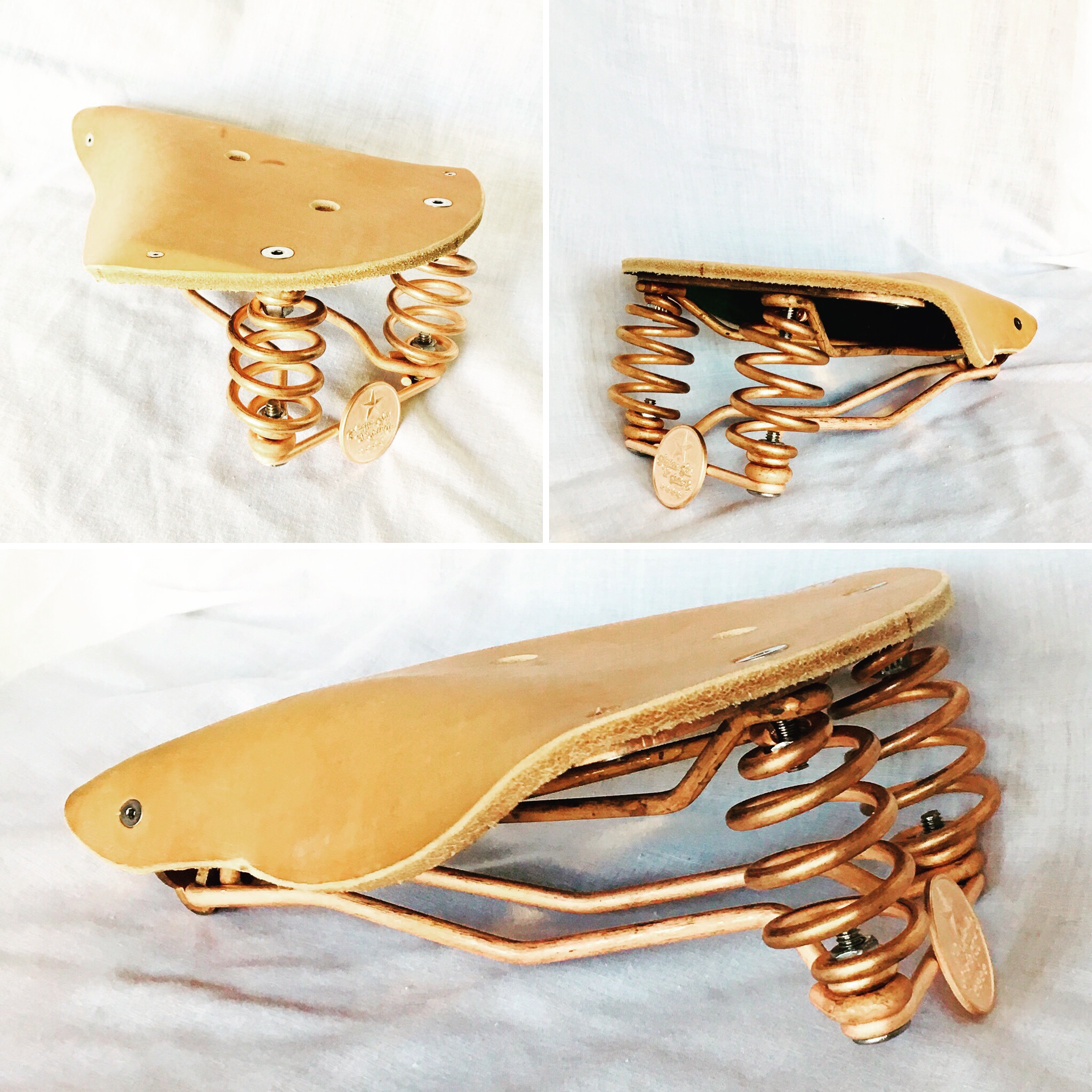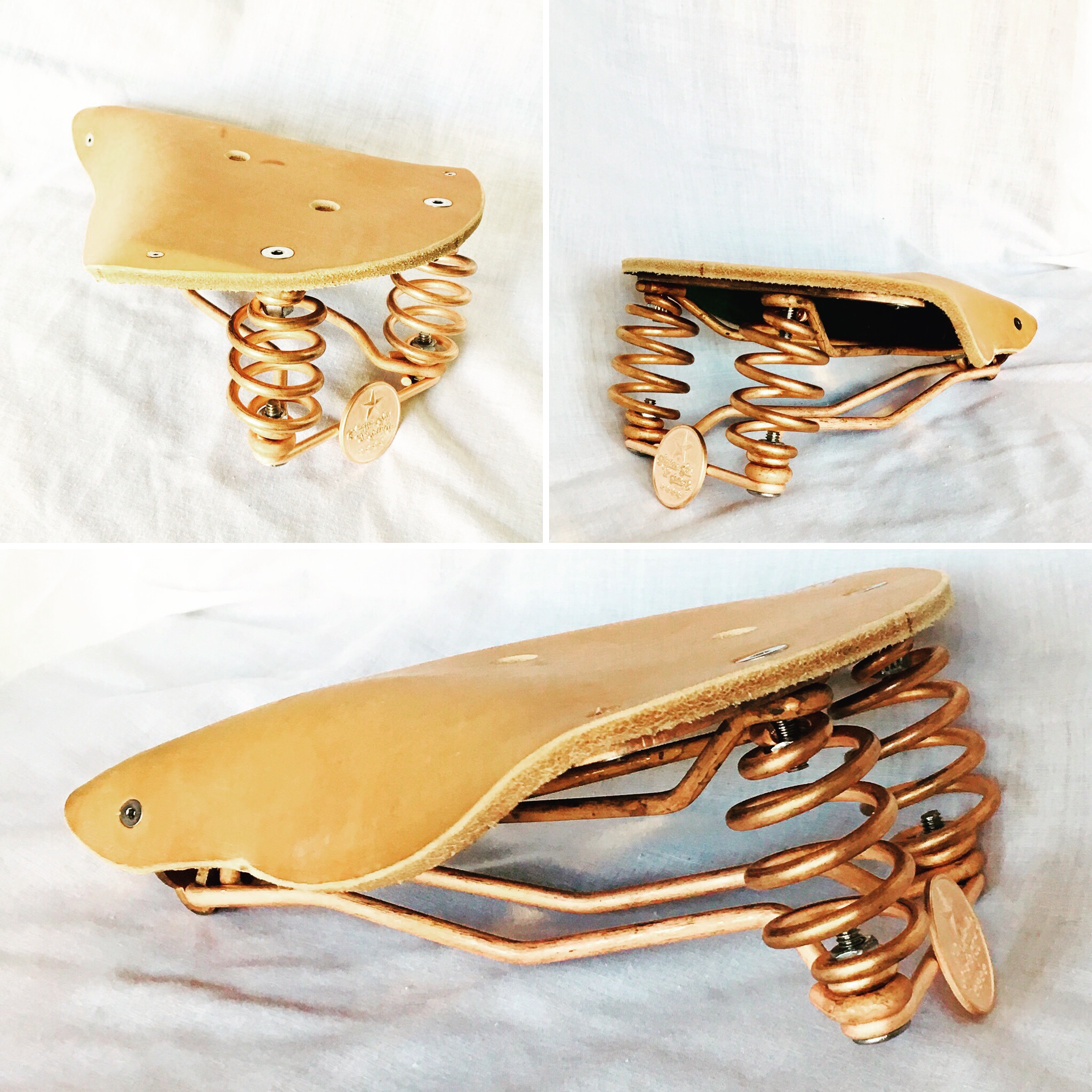 Leather Saddle
Handmade Leather Saddle. 100% made in the USA using American materials. Natural vegetable tan leather on copper-plated spring saddle. #americanmade
Length: 9½"
Width: 8½"
Height: 3½"
Weight: 540g
Frame: Copper Plated Steel
The Honest Abe is made of extra tough, organic vegetable tanned leather for high mileage cyclists. A pure, unadulterated union of Cow and Steel.

Being our flagship model, it's ideal for any kind of ride: long distance, trekking and cruising. 100% Chicago Made; The descendant cattle of the Famous Chicago Stockyards offer up their hide to support yours. No man has ever seen one destroyed and lived to tell of it.

The Honest Abe is a unisex saddle and breaks in to the contours of any rider. Why don't you hop on one today?Just press the button.